News & Pics

RELEASE


For Sunday, Dec. 1, 2019

Auburn OVER Bama 48-45
and
Florida 40 - 17 FSU.
News & Pics

Oct. 20, 2019

Aahhhh Sports Fans... former teammates at Jacksonville State (JSU) gathering in the outskirts of Atlanta to meet with JSU teammate Gordie Knowlton and Helen his wife, both from Canada.
Top photo:
Boyce Callahan, Terry Owens, Gordie Knowlton, Bill Lynch, and Ron Beaucham.
Bottom Pic wifes left to right:
Helen Knowlton, Ann Owens, and Amy Beaucham. Wives of Boyce and Bill not able to attend.

News & Pics

Sep. 29, 2019

Ahhh Sports Fans... took a "time out" from my love of sports the first 3/4's of 2019, and took that time getting to know Doris Massey Harris, a dear Pensacola High classmate, and that time we spent with each other has included: attending her karaoke-singing nights (grrrrr8 voice and her beautiful smiling face!), bussing over to Biloxi with our Tiger classmates for gambling and eating, and attending my LSU Booster Club Spring event, celebrating each other's birthday during June and July and each meeting the other's family members ; and then proposing in July and marrying Doris Massey Harris on Sep. 21st. And, spending the last two nights of our honeymoon in Nashville, by way of St. Augustine, Savannah, Atlanta, and back to Pensacola, as Doris and I have became
"Mr. and Mrs." for life!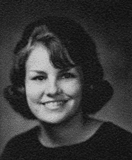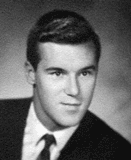 News & Pics


Sunday, Aug. 11, 2019
Talkin' Sports PLUS * Sunday, July 15, 2018

News & Notes
Who's Defending #1:
Bama or UCF???
An "UNLESS" must be!!!

Aahhhh sports fans... that upcoming 2018 college football season is, roughly speaking, only 41-days away from GAMEDAY on August 25th. And, as one of those previous Sports Editors of local community college newspaper, back in my college days at that college located in the rolling hills of NE Alabama in Jacksonville, AL... that was the home of the "Friendliest Campus of the South"; home of the "Fighting Gamecocks" of Jacksonville State; and in downtown Jacksonville, AL, the "Zuma Burgers"!?! (more on Zuma Burger time next season!" So, thank YOU Charlie Mac (McRoberts) for your encouraging me

First Newsletter going out July 15th!
to fill your Editor position that Spring of 1971... it really was great playing at Jax State with you, and I enjoyed all the writing for our campus "Chanticleer" back in the '70s... it was grrrrrrrrr8 Charlie Mac... thanks again!

Now, back to the issue of "Who's Defending #1?"... and that above mentioned "41-days away" is and will be the only time the "roughly speaking" will be mentioned for this particular story and issue. Especially when the issue being written about is most important to those true sports fans of Alabama located everywhere but Auburn, AL... as well as, those other true sports fans located in Orlando, FL... home of the Knights.




And to update all of you UCF Knights readers, no, I am not favorin' Bama as the defending "National Champs" because I listed Bama first with this story. Please believe me when I tell you because when I'm speaking of more than just 1 team in a story... I'll always be putting the teams in an alphabetical order with the very first listing. And please know, I promise to put all of those first listings in that alphabetical order... always... and, without a doubt... and, no excuses will ever be used... UNLESS!




Unless... of course, when writing an article about some National Champions...




Unless... the team that does NOT win its Conference Championship (like YOU know who last season!) is still picked to compete for the National Championship... and its that Selection Committee that made that kind of a ridiculous selection... as they each, sure got me sooooo hot... and unbelieving in their selection. So, for me personally, it is and will always be




UNLESS... A TEAM WINS IT'S CONFERENCE CHAMPIONSIP (like UCF did last season!) and should have been one of those Final Four teams selected. After all, UCF did win their conference and then whipped those Auburn Tigers in the Chicks-fil-a Peach Bowl... so, UCF finished with that perfect 13 and 0 season. Yes indeed, by all means, the Knights have earned the right to clam a title.




Call me "old school", but when UCF's former Head Coach Scott Frost was hired back to his old "playing-days" Nebraska", he was and is the right guy to help turn around those Cornhuskers for the 2018 season. Especially after that season of an unbeaten and untied team". So yes indeed UCF Knights, you earned the right to be called

DEFENDING NATIONAL CHAMPS!

So, there you go Sports Fans... have a good month and look forward to some talkin' sports again real soon... P*L*U*S!?!

"Scramblin'" Bill Lynch



PS... Those Orlando cops sure got it right about last season... good luck DEFENDING NATIONAL CHAMPS UCF!!!







0

/